The Call Of Crimes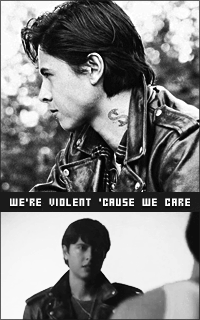 FIRST STEP IN

:
18/11/2017
TWIN(S)

:
Malachai Lopez & A. Asher Russell

Sujet: Halfway to nowhere Dim 7 Jan - 16:49

---

_________________

Terribles things happen to good people everyday.

CONSEQUENTLY, I AM NOT ONE OF THE GOOD PEOPLE.

I AM ONE OF THE TERRIBLE THINGS.