Sujet: demande gang Lun 7 Mai - 21:31

---

Gang souhaité : Ghoulies
Remplir :
[Dealeuse]Rôle/fonction nom du personnage
Kara Blackllins



Dernière édition par Kara Blackllins le Ven 11 Mai - 18:39, édité 4 fois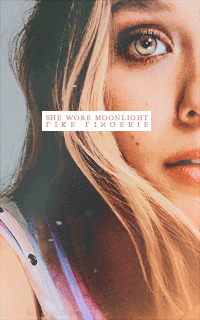 DEAR WRITINGS

:
99

FIRST STEP IN

:
19/08/2017

MIRROR

:
elizabeth olsen.

IDENTITY

:
plumyts.

TWIN(S)

:
jughead.

INVENTORY

:
une harley davidson rouge de 1970, un briquet et un paquet de cigarettes, un portefeuille dans sa veste des serpents, parfois surmontée d'une autre veste un peu plus chaude. des lunettes de soleil dans le col de son tee-shirt, un élastique à cheveux autour du poignet.


Sujet: Re: demande gang Jeu 10 Mai - 19:31

---

@Kara Blackllins

Tu n'as pas mentionné ton rôle auprès des Ghoulies, dans les balises entre [code*] s'il te plaît ;)

As the world fell, each of us in our own way was broken. It was hard to know who was more crazy...(c)lazare.

Sujet: Re: demande gang Ven 11 Mai - 18:36

---

Sujet: Re: demande gang Mar 22 Mai - 22:37

---

Gang souhaité :

Ghoulies

Remplir :

Code:

<do>Taupe au sein de la police •</do> Allen Kalon

Merci